Blackwik Featured on BlackBerry Kassel News
By Corey on Jan 15, 2015. Updated: Jun 3, 2015.
I recently stumbled across this article, titled Update: Blackwik auf Version 1.3.0.1, which roughly translates to Update: Blackwik to version 1.3.0.1 in English.
This appears to be a blog posting that briefly profiles the features of Blackwik, from someone by the name of Oliver who is seemingly appreciative of Onpub.com's free Piwik client app for BlackBerry 10 smartphones, which includes native German language support.
The author even includes a nice screenshot of Blackwik, shown running on the BlackBerry Z10 smarphone: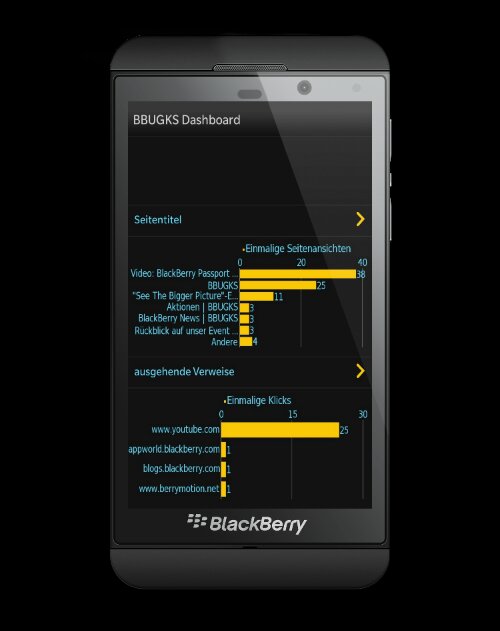 Click here to read the full in article in English as translated by Google Translate. Thanks, Oliver!
It's no mystery to me that Blackwik is popular among Piwik and BlackBerry 10 users in Germany. Our app analytics tell us that German is the most-used language among Blackwik users around the globe, topping even the native English translation of the application.
It's clear that BlackBerry and Piwik are popular platforms among German techies who favor software that values both their privacy and security.
No doubt, Onpub.com will continue to release new versions of Blackwik (now at version 1.5) that include full support for folks in Germany and other German-speaking nations.
Click the BlackBerry World icon below to download the latest version of Blackwik, which now includes even more useful features (including full support for 11 other lanugages/locales apart from German and English) since version 1.3 was last profiled by BlackBerry Kassel.